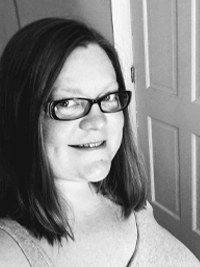 Susan Graham
Veterinary Technician
After graduating college with an art degree and spending a few years working in the photo-editing and graphic design fields, Susan started to feel like something was missing. When she thought back to what she had always been passionate about, one thing rose to the surface: animal care. That's when Susan decided to make a change and immerse herself in the world of veterinary medicine!
Susan is originally from the suburbs of Columbus, Ohio. After her decision to switch careers and pursue animal-care full time, she moved to the sunny shores of South Carolina and enrolled in school to study veterinary technology. Susan worked for a variety of clinics and shelters before her love of feline medicine drew her here to Cats Only Animal Hospital. She joined the practice family in August of 2017 as a Veterinary Technician, bringing with her special interests in surgery work, anesthesia, and dental procedures.
When she isn't caring for cats here at the hospital, Susan enjoys exploring the great outdoors and participating in 5k and 10k runs in the area. At home, she lives with her adorable cat Sammy Davis Jr. who is a handsome 18-pound Maine Coon mix.